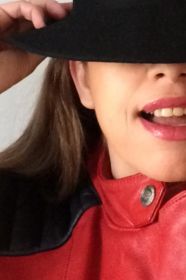 Missirlou Tailor
[Designer]
Missirlou Tailor
[Profile]
Missirlou Tailor brand was born 2 years ago, strongly based on uniqueness and timeless simplicity. The designer behind the brand, Stavroula Tsoutsani, researches the "old fashioned" skirt through its evolution in time, and adjusts it to a futuristic aesthetic.
The Missirlou Tailor collections hide an exquisite philosophy. Each skirt is handmade, and by extension, unique. The designer's whole creative process is based and inspired by art, and especially music. The brand, in fact, is influenced from the "rebetiko" song Missirlou and its course in time, up to Pulp Fiction's iconic version, by Dick Dale.
Through imaginative prints and slits, but always respective of the classic lines, Missirlou Tailor skirts move in time.