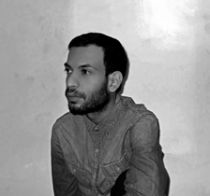 Aris Antoniou
[Designer]
Aris Antoniou
[Profile]
Aris Antoniou was born in Cyprus. He studied as an actor in Athens but his great love for fashion led him to a different path.
He has worked with various artists in Cyprus and Greece, among them: Valanto Tryfonos, Christina Demetriou, Otherview, Tsalikis.
The big step in his career was in March 2014 when Two A's won the "Best Trendsetter" prize, at the 15th Athens Xclusive Designers week and co-operated with H&M!